Yard Games and Accessories of Exceptional Quality
BF Yard Games provide an amazing opportunity to have fun with your friends and family while enjoying fresh air and exercise. The highest quality outdoor games are designed with durability, safety, and player engagement in mind. Such games are perfect for summer barbeques, camping trips, or any outdoor gathering. Whether it's a classic game like Connect Four, or a trendy game like Cornhole, the best outdoor games are always guaranteed to provide hours of entertainment and memorable moments.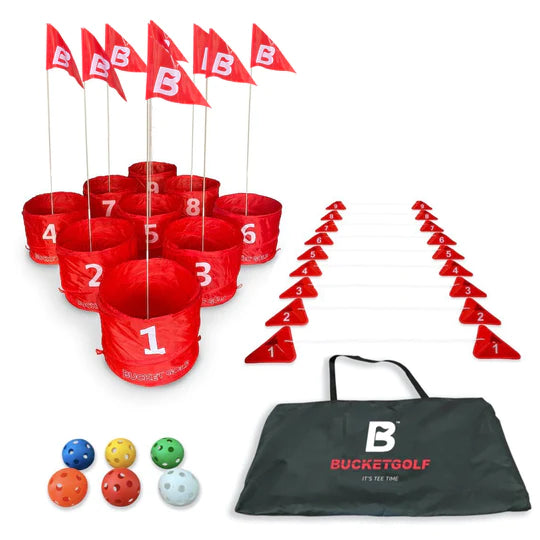 New Product Alert: Bucket Golf
Can't make it to the golf course? Want to provide a unique and fun back yard activity for your family, friends and guests?
Bucket Golf is sure to impress and provide a memorable experience for all.
More info ›
Americana Themed
Get into the summer spirit with our Americana themed outdoor games! From cornhole to lawn golf games, we have everything you need to entertain your guests at your next BBQ or backyard gathering. Don't miss out on our incredible summer sale prices - grab your favorite games now before they're gone!